FREIGHTDOTCOM is passionately committed to black economic empowerment and transformation and, as reflected in the professional history of our management, we do not perceive prevailing legislation as the driving force behind our commitment to empowerment initiatives, but rather our belief that equity is a sound business strategy that contributes to the success of our clients, our people and our country whilst ensuring the company's continued survival, growth and success in a competitive global economy.

With a mind to the future we understand that our employees are our most valuable and important resource and that by promoting skills development, empowerment, mentorship, ownership and equal opportunities we can enable them to realize both their personal and business potential.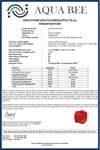 Being a relatively new contributor to the local economy FREIGHTDOTCOM has a level 3 BBBEE rating at present, and are currently in the advanced stages of becoming a "Black Woman Owned" company through the acquisition a highly qualified, motivated, competent and experienced female partner. View our BBBEE certificate.

It is our mission to contribute meaningfully to the socio-economic transformation of South Africa through the Black Economic Empowerment process, thereby ensuring future stability, growth and profitability of the South African economy and the improvement our collective future.